We get asked all the time, what are your favorite NHL Jerseys.  To be honest while the Reebok (soon to be Adidas) jerseys designs are great and fans do love them , we love the old style jerseys worn when we were younger.
You may agree or disagree with ours but this is our personal preference, your top 6 may be totally different and that's ok. We'd love to hear your top 6. For the time being here is ours:
Toronto St Pats: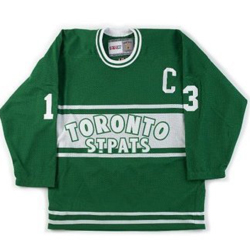 From 1919 to 1927 the Toronto Maple Leafs were known as the Toronto St. Pats as Toronto was mostly an Irish population during that time. We know the history of Conn Smythe and how they became the Leafs (we will save that for another day). On March 2 2002, the leafs wore this vintage jersey as part of the 75th anniversary celebration! This jersey come is at number one on our list.
Boston Bruins:
Worn from 1976 to 1995 this jersey has been worn by a number of the Bruins greats.  From Espositio, Orr, Park, Cheevers and later Bourque, Neely and Middleton, the Bruins were often the team to beat based on talent and aggression.  Their traditional away jersey comes in as our number two pick in our list.
Chicago Blackhawks: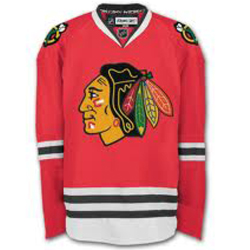 Not much has changed from the 50's right up to today.  The striping might be slightly differ and the logo as changed over the years but the design has been intact for over 60 years.  Fans young and old in Canada and the US have always had a spot for the Blackhawks and today is still one of the best selling jerseys! Our number three
Detroit Red Wings:
From 1983 to present day the Detroit Jerseys has had very few alterations. Great players from Howe, Yzerman, Lidstrom etc have worm the winged Wheel of the Red Wings! Our number four on the list!
Toronto Maple Leafs: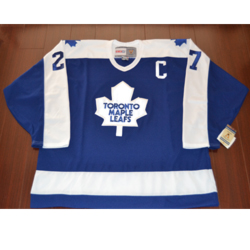 The last time the leafs got a number one pick was in 1985. That player was? Wendel Clark.  This was the jersey worn by him at the beginning of his careers.  I know what you're thinking, why this one?  The leafs were not a very good team, however some leaf greats wore this style including Sittler, Clark and even Doug Gilmour before going to the style worn in 1992-93.  Our number five.
Los Angeles Kings: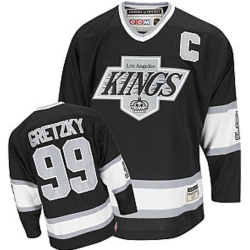 Our final favorite jersey!  The LA Kings wore this style from 1988 to 1998 to coincide with the LA Raiders.  The style was probably the coolest looking jersey in the 90's and having the greatest hockey player in the world wearing helped with the increased popularity of this jersey!