Dallas Stars forward Tyler Seguin was born January 31, 1992 in Brampton, Ontario and grew up in Whitby, Ontario.  He is currently a centre for the National Hockey League (NHL) team Dallas Stars.  Seguin was selected second overall in the 2010 NHL Entry Draft by the Boston Bruins and went on to win the 2011 Stanley Cup in his rookie season.  He finished 2011 – 2012 season as the Bruins' leading scorer.
During the 2012 – 2013 NHL lockout, Seguin played for EHC Biel of the Swiss National League A (NLA) scoring 25 goals and 15 assists in 29 games.  Seguin also played for Team Canada at the 2012 Spengler Cup in December 2012, where he won a gold medal with the team.  When the lockout ended, the NHL played a shortened 48-game season in 2013 in which Seguin finished the regular season with 32 points (16 goals and 16 assists).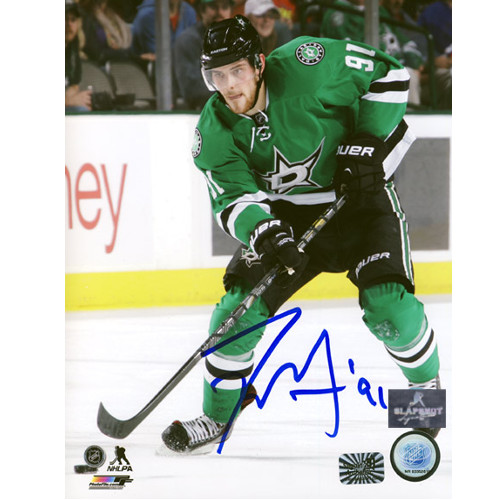 On July 4 2013, Tyler Seguin was traded to the Dallas Stars.
Since the jersey #19 has been retired by the Stars, Seguin changed his number to 91 when he joined Dallas.  He ended the 2013 – 2014 season ranked fourth in total points scored, setting a new career-high in goals (37) and points (84) from 80 games.
During the 2014 – 2015 NHL season, Seguin scored 37 goals to go with 40 assists, reaching the 30-goal mark for the second consecutive season.
Here is an interesting fact, As the result of one of his best friends suffering a severe spinal cord injury in December 2012, Seguin founded Seguin's Stars upon arriving in Dallas. At every Stars home game during the season, Seguin donated a luxury suite, along with food and beverage, for individuals with spinal cord injuries. At the conclusion of every game, Seguin met his guests outside of the Stars' locker room for autographs and pictures